DISCOVER THE GOODNESS OF
Crackers with Cereals, Sunflower, Pumpkin seeds NATURA RICCA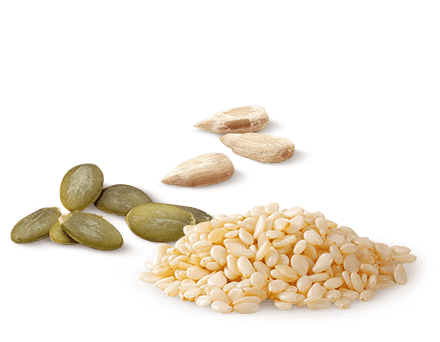 NATURA RICCA! The finest ingredients for a line of products rich in flavour and nutritional benefits. Simply what nature offers.
Rich and natural great taste thanks to the use of sunflower and pumpkin seeds NATURALLY RICH IN MANGANESE
No secrets, the goodness is all here!
WITH TYPE 2 WHEAT FLOUR
WITHOUT FLAVOURINGS
NO PALM OIL
*-30% LESS SATURATED FAT THAN THE AVERAGE OF THE BESTSELLING CRACKERS
RICH IN MANGANESE
Manganese helps protect cells from oxidation stress. The beneficial effect is obtained with an intake of at least 6 crackers (20g) as part of a varied, balanced diet and a healthy lifestyle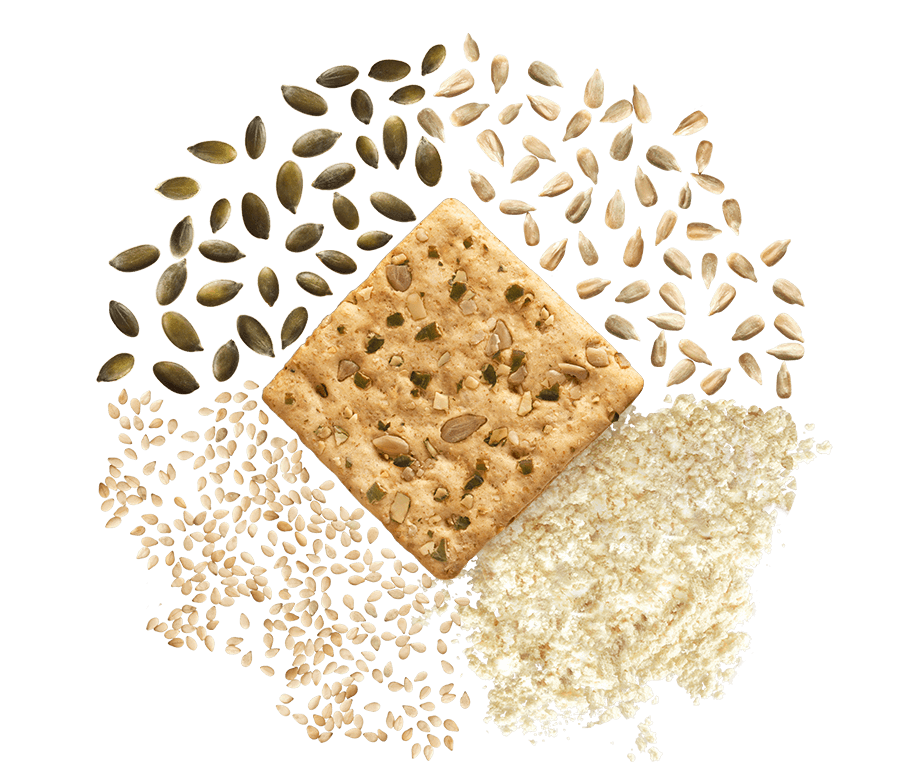 Crackers with sunflower, pumpkin and sesame seeds
Per 100 g
Per biscuit
ENERGY
1939 kJ
384 kJ
462 kcal
92 kcal
FAT
17 g
3,4 g
of which saturates
1,7 g
0,3 g
CARBOHYDRATE
61 g
12 g
of which sugar
2,4 g
0,5 g
FIBRE*
6,5 g
1,3 g
PROTEIN
13 g
2,6 g
SALT
1,9 g
0,38 g
MANGANESE
1,50 mg **(75%)
0,30 mg **(15%)
*AOAC 2009.01
**(%NRV) = Nutrient Reference Values
This package contains approximately 11 portions.
Wheat flour 75% – sunflower oil – cereals flour 9% (wholemeal rice flour 3%, oat flakes flour, spelt wheat flakes flour) - pumpkin seeds 4.5% - sesame seeds 4.5% - oat flakes 2% - salt – malt extract from barley and maize – brewer's yeast – raising agents: ammonium hydrogen carbonate, sodium hydrogen carbonate – natural flavourings. May contain milk and soya.