DISCOVER THE GOODNESS OF
Forrest Berries, Beetroot and Grapes Croissants FIBREXTRA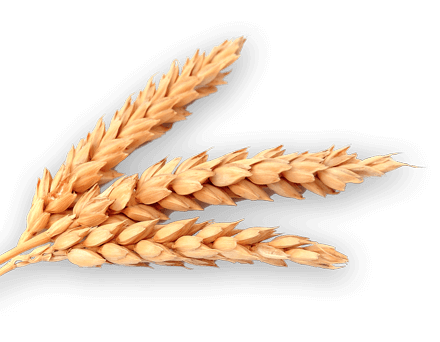 FIBREXTRA! The natural goodness of fibre and the perfect balance between pleasure and well-being.
Puff pastry naturally raised 18 hours with sourdough with delicious filling of wild berries, beets and grapes … And the colour? It comes NATURALLY from the fruit and vegetables used!
No secrets, the goodness is all here!
WITH SOURDOUGH
RICH IN FIBRE
WITH FRESH ITALIAN BARN EGGS
NO HYDROGENATED FAT
NO PRESERVATIVES OR ADDED COLOURS
NO PALM OIL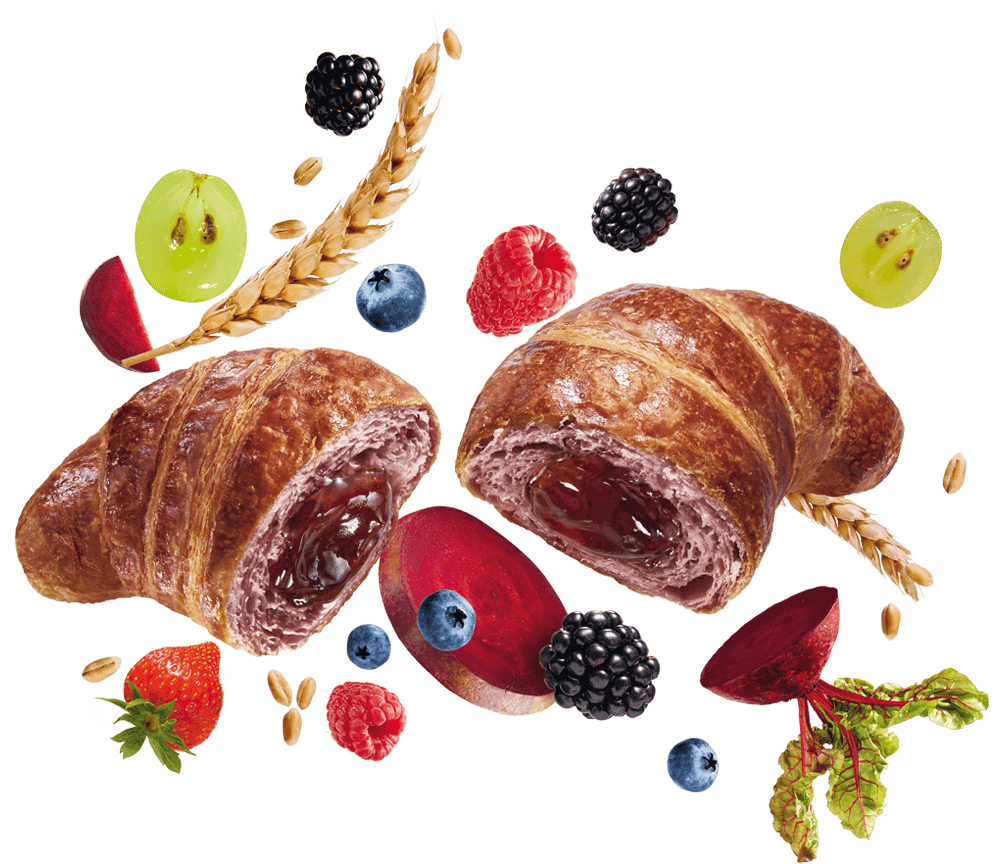 Naturally leavened croissant with fuit and vegetable based filling
Per 100 g
Per croissant (50 g)
ENERGY
1575 kJ
789 kJ
376 kcal
188 kcal
FAT
16 g
8.0 g
of which saturates
7.0 g
3.5 g
CARBOHYDRATE
48 g
24 g
of which sugars
22 g
11 g
FIBRE*
8.3 g
4.2 g
PROTEIN
5.9 g
3.0 g
SALT
0.39 g
0.20 g
*AOAC 2009.01
This package contains 6 croissants.
Misura fibrextra selection 34% (wholemeal wheat flour 31%, soluble fibre from wheat starch 1.5%, chicory soluble fibre: oligofructose 1.5%) – fruits and vegetables filling 24% (glucose-fructose syrup; sugar; beet juice from concentrate 4%; wild fruits puree 4% (red currant, blackberry, blueberry); chicory fibre 3%; grape juice 1%; apple fibre 0.3%; gelling agent: pectin; acid: citric acid; natural flavouring) - non-hydrogenated vegetable oils and fats (sunflower oil, shea fat) - sourdough 7% (wheat) - sugar – butter - fresh barn eggs 4% - emulsifiers: mono and diglycerides of fatty acids of vegetable origin, soya lecithin - fresh barn egg yolk 1% – concentrated of: carrot, radish, beet, apple, blackcurrant, hibiscus - skimmed milk powder - flavourings - malted wheat flour - salt.