DISCOVER THE GOODNESS OF
Muesli Croccante Avena e Riso Soffiato MULTIGRAIN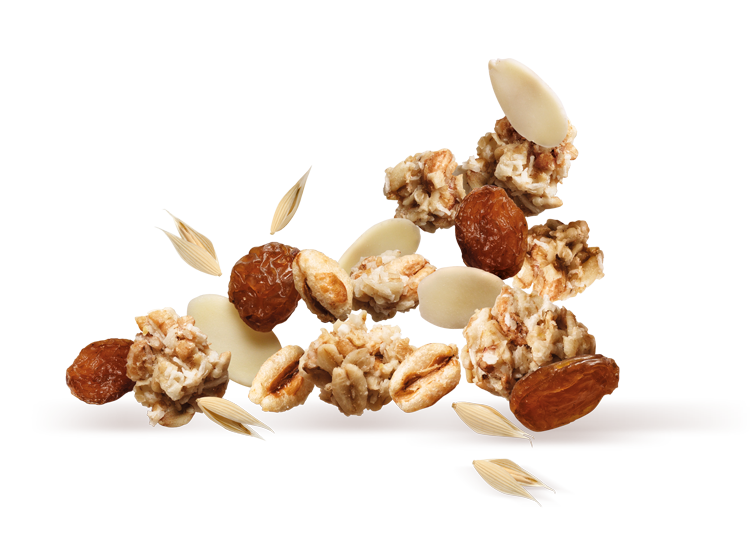 MULTIGRAIN All the great taste of nature in a unique blend of cereals!
A crunchy, mouthwatering mix of oats, soy, rice and wheat with crunchy almonds and the sweetness of raisins... discover the natural great taste of nature!
No secrets, the goodness is all here!
RICH IN FIBRE
ONLY RAW CANE SUGAR
WITH NO GMO ITALIAN SOY
WITHOUT FLAVOURINGS
LOW-SALT
NO GLUCOSE SYRUP
NO PALM OIL
NO PRESERVATIVES OR ADDED COLOURS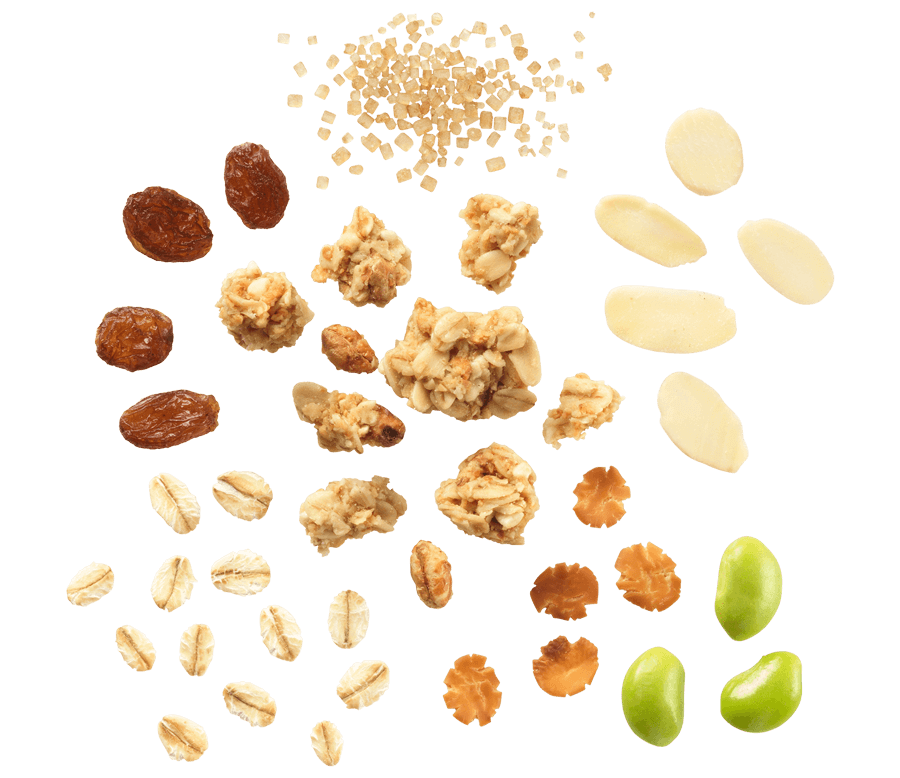 Cereal clusters with soy, raisins and almonds
Per 100 g
Per portion (30g)
ENERGY
1832 kJ
551 kJ
437 kcal
132 kcal
FAT
17 g
5.1 g
of which saturated
2.2 g
0.7 g
CARBOHYDRATE
53 g
16 g
of which sugars
17 g
5.1 g
FIBRE
8.0 g
2.4 g
PROTEIN
14 g
4.2 g
SALT
0.05 g
0.02 g
This package contains approximately 11 portions.
Oat flakes 32.5% - toasted soya 17% - puffed durum wheat 11.8% - cane sugar 11.8% - sunflower oil – puffed rice 8.9% - sultana raisins 6% (raisins, sunflower oil) – sliced peeled almonds 3%. May contains milk and other nuts.